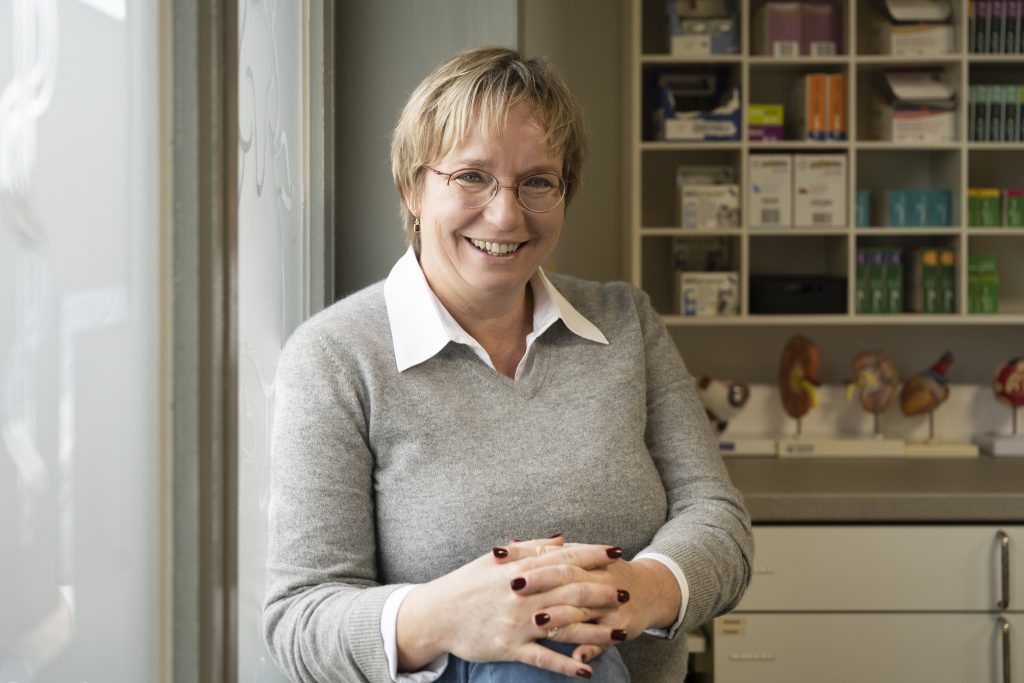 Cathy Tourlouse graduated in 1994. During the first 9 years of her career, she gained practical experience in Belgium and abroad. In 2003, she started her own veterinary practice in Overijse, which would later be named Iscavets, and which has grown into the current group practice.
Cathy is a member of the VDWE (Flemish Veterinary Ethology Working Group). She knows a lot about behaviour and she is the driving force behind the animal-friendly approach to our patients. Because of her special interest in cats, she is also a member of ISFM (International Society of Feline Medicine). She enjoys being at the operating table, mainly for dental care. Of course, she is also Aurélie's buddy in surgery..
Besides her professional life, she is a proud mum of three children. Recently Lisa joined them. A young Omi, just blissful! Her partner Marc has a special affinity with animals and can therefore regularly be found in the practice. Taiga, the most beautiful and sweetest dog in the world, completes the family. In her spare time, she enjoys taking a dip in the water with her partner and being creative.