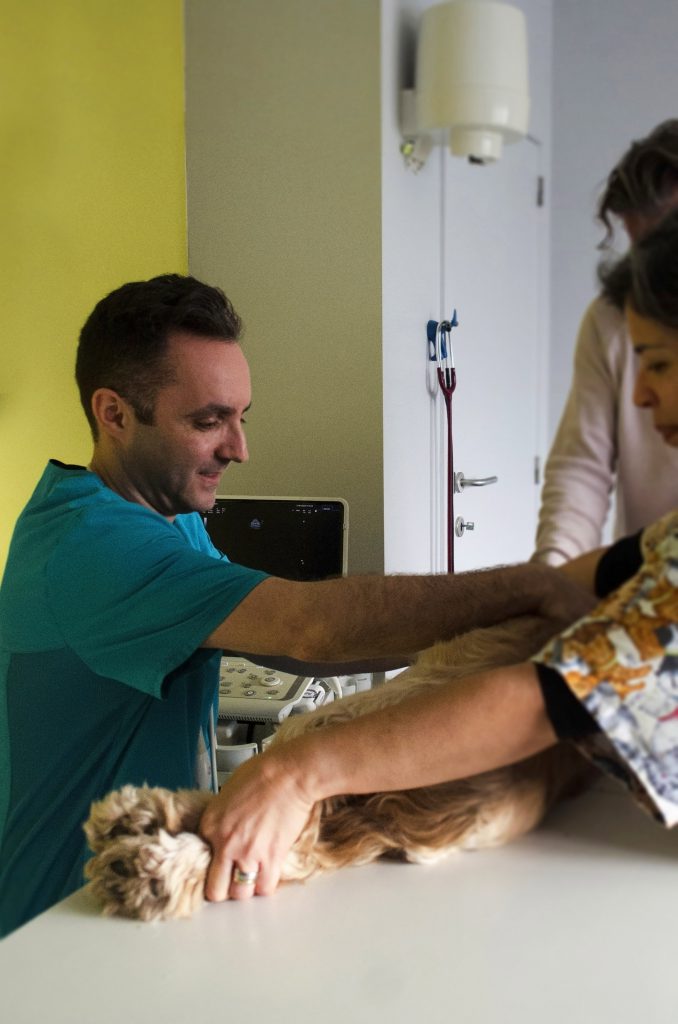 Frederic Bouvez graduated as a veterinarian in 2002. He started working almost immediately at the then Anubis veterinary clinic in Aartselaar. Two years later, he started studying medical imaging (radiology, ultrasound, endoscopy and CT scan).
Since 2009, Frederic has been working in his own practice Artemis in Mechelen and works as a freelance ultrasound technician with a mobile ultrasound machine.
In addition to regular refresher courses, he has also completed an internship at the radiology department of the University of Utrecht and attended various courses at the European School for Advanced Veterinary Studies (Advanced Ultrasound, Veterinary Cardiology, Internal Medicine).
Frederic visits Iscavets once a month, on Tuesdays between 10am and 12pm, to follow up cardiac patients with ultrasound and electrocardiography.