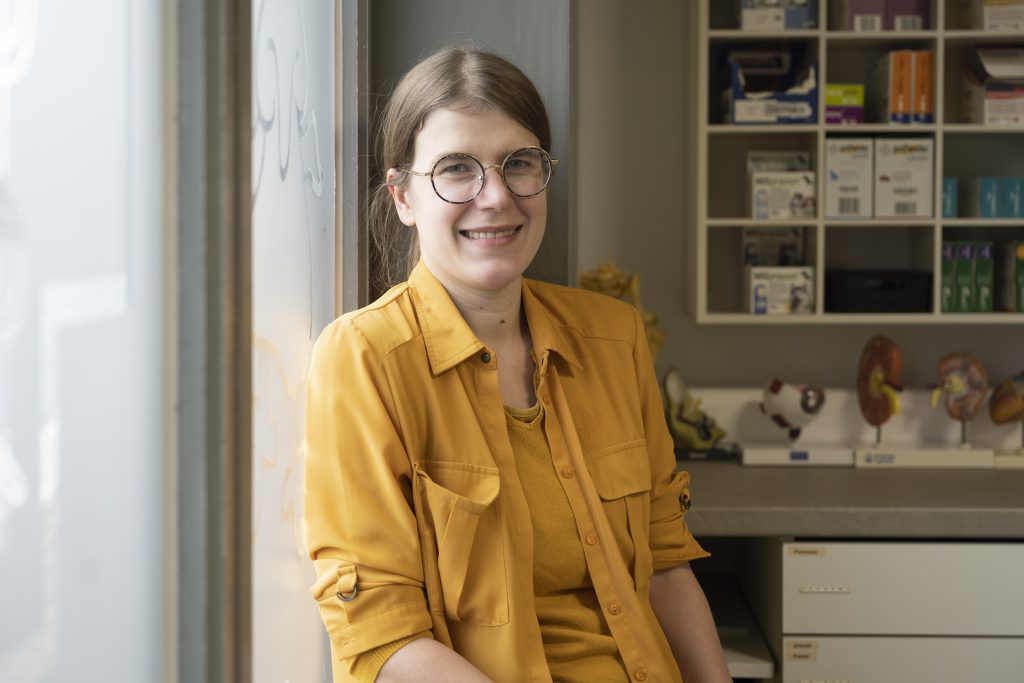 Aurélie Verschelden has loved animals since she was very little. She has always told her parents: 'Either I will become a vet or buy a farm'. It has pretty much become both.
Aurélie graduated in 2018 from the Faculty of Veterinary Medicine at the University of Liège. She did several internships in Belgium and New Zealand during her studies. After her studies, she worked for 4.5 years in a veterinary centre in Flemish Brabant. There she took several additional courses, including one in physiotherapy for dogs and cats at the University of Merelbeke.
Aurélie is a cheerful chucklehead who enjoys working with you to provide optimal care for your four-legged friend. She also enjoys standing at the operating table and has a special interest in orthopaedics.
Aurélie is married and has been the proud mum of little Alice since 2022. She also has a cool pack of two dogs, the silly Rox – a cross between a Golden Retriever and an Australian Shepherd, Nash – an adorable Husky, two cats, Charlie and Pico, and two bunnies, Ciboulette and Crapule. The names speak for themselves…