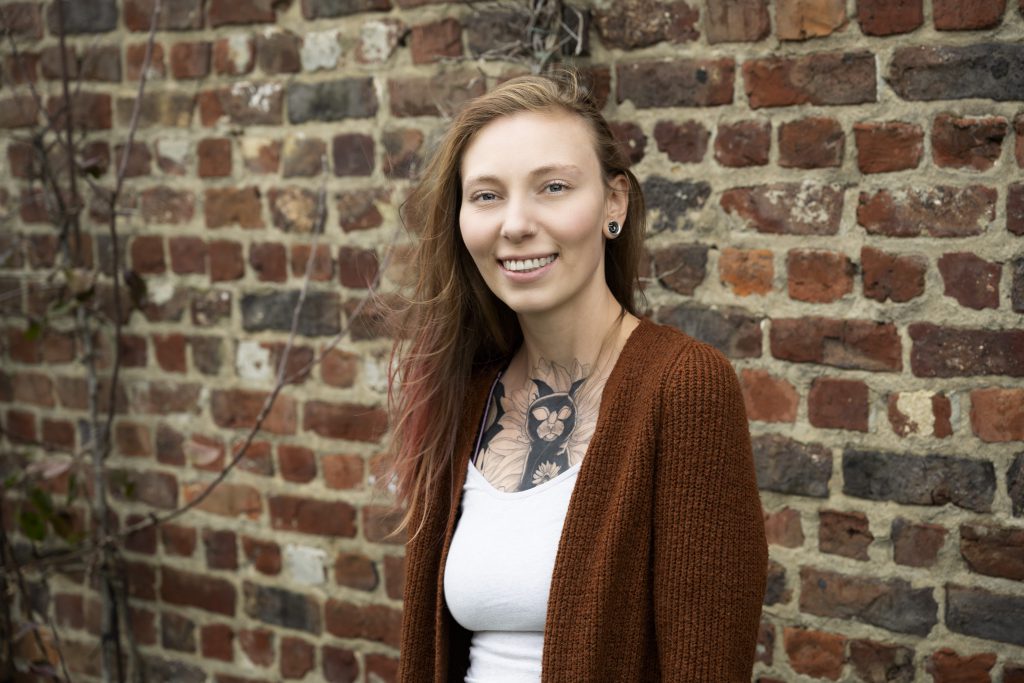 Améline graduated in 2020 as a veterinary assistant at Thomas More in Geel. She has a big heart for animals. Working as an assistant is therefore totally her thing and she radiates this since she joined us in June 2021!
All about the animals! At the end of the day, she comes home to her own animals including her cats, horses, dogs, mule,… At weekends, she volunteers at the Buddykat cat shelter, a shelter that gives FIV+ cats a new chance.
Améline can regularly be seen at the front desk and heard on the phone. She is also a regular to hold an animal during consultations if needed. Most of all, she likes being in the operating theatre or looking after hospitalisation patients.
She loves photography of animals. All the photos on this website are therefore by her.
A gem to cherish.